MANICURE, PEDICURE, GEL NAIL ENHANCEMENT
Restore what daily life and the environment strip away with treatment options that seriously address your most important concerns.
We offer a range of top quality nail care service performed by professional, knowledgeable and friendly nail specialist. Our treatments are designed to use the most up-to-date techniques to make your nails look beautiful while also providing you with relaxation and stress relief. Whether your style is natural or outrageously glamorous, a manicure ensures your hands send the right message. And we use only top quality treatments and products.
| | |
| --- | --- |
| Classic Manicure (45 min) | $25 |
| Classic Pedicure (60 min) | $35 |
| Manicure, Pedicure Combo (1.5 h) | $55 |
NATURAL GEL NAILS is the type of nail enhancement and consists of an odorless liquid gel application that is cured under a UV lamp. It covalently bonds to the keratin in natural nails for superior adhesion and maximum durability. A Natural Gel Nails overlay is a polish-like application over your natural nails. Natural Gel Nails does not yellow and has a mirror finish that does not fade.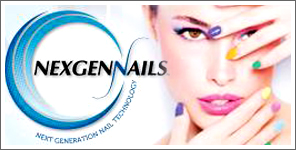 NEXGENNAILS (NEXGEN NAILS)
The Next Generation in Nails Enhancement Technology
It FEELS and LOOKS natural and DO NOT DAMAGE the nail bed. NEXGEN NAILS are water resistant, yet they allow natural nails to breathe, enabling them to grown long and strong.
NexGenNails product benefits:
Odor free.
No damage to nail.
Look, work and feel natural.
Healthy for your real nail by adding calcium & vitamin E.
We also do Acrylic Nails. Acrylic nails have been a staple in the beauty industry for years, and this staying power has contributed to their ongoing popularity. 
| | |
| --- | --- |
| Artificial Nail Enhancement | $50 |
| Artificial Nail Refill | $35 |
| Artificial Nail Enhancement (French) | $60 |
| Artificial Nail Refill (French) | $40 |
| French Polish | + $15 |
| Polish Change Only | $10 |