FROM CLASSIC TO MODERN
&

PRECISION HAIRCUTS
Different personalities suit varying hairstyles. Stylists at Caprice Toronto hairdresser studio provide consultations so that you may understand the best hairstyle that would perfectly suit your nature and desired look. Every haircut also comes with shampoo accompanied by a stress-relieving scalp massage, hair mask using organic hair care products, blow dry, style, and recommendation as to how you should style your hair at home.

Caprice salon – the professional haircutting destination.
We've been selected as a winners and finalists of prestigious on stage competition in 2006, 2007 and 2008
in Toronto HairApalooza Schwarzkopf Professional contests.
An end to split ends
Recent advancements in hairstyling has introduced thermocut, a technology that heats up the blades used in cutting hair. When hair grows, its ends are closed. However, as it grows longer, it becomes damaged and the ends open and remain unsealed. Electronically heated scissors help seal those ends of the hair and prevent the potential loss of moisture and split ends. You can only experience this top-of-the-line technology with caprice, one of the best hairstylist in Toronto.
Why you should go for it
This method of haircutting maintains the natural oils that the hair is oriented with and it also keeps the moisture levels at a constant which drives the point of elasticity and continuous natural bliss. Strong and conditioned hair strands are the eventual reality that a person can enjoy.
TREATMENTS TUNED FOR QUALITY MAINTENANCE
"The inner core of beautiful hair lies with a healthy scalp"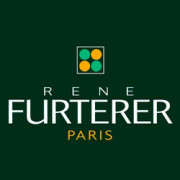 This statement is what drives our beauty salon in Toronto. Our specialized hair treatments and formulas have been designed to provide ultimate results which are tuned to ensure that health of the hair is the sole priority. Most of the treatments based on natural products reached with cold steamed essential oils made by Rene Furterer (France).