Hi everyone, I am Marina Boukin, master stylist, master colorist, art director and the owner of the hairdressing salon Caprice. I have dedicated more than 20 years to the unique art of hairdressing, styling, image-making and well deserved the status of an expert in this field. Today, I am going to help you find out what colors are considered fashionable in this season.
The basis of any style is its color solution!
Indeed, the fall is the most colorful time of the year. It inspires colorists, impressing them with diversity of natural palettes. Not without a reason we say that the autumn basic color is gold. In this season the warm hues receive the honor of a triumph, visually and emotionally pushing back the approaching cold season.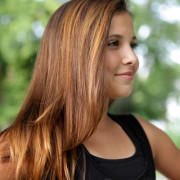 Hair color become very delicious: honey, caramel, bitter chocolate and milk, coffee, latte and hazel. Even blondes are turning strawberry, peach, cream, champagne. It's hard to wait to mix all these colors in a cocktail! As this is exactly, what the specialists have been offering to us by creating complex multi-layered colors.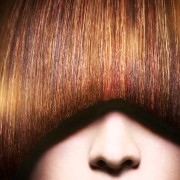 When mixing together multiple strands of different colors, we get an amazing glowing look striking our imagination with its beauty. Sometimes these different hues are so close to each other, that they create illusion of a single and very saturated color. Such ideas will be to the liking of classic look supporters and representatives of "strict" professions, who prefer to stick to discreet styles, but at the same time want to allow themselves look fashionable and not boring. This effect can be achieved with the help of the latest glare staining technique, color through the color, 3D, and panel staining.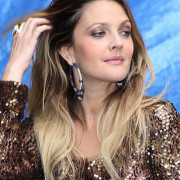 A growing number of followers prefer degrade coloring (ombre hair), which smoothly eliminates the color from dark roots to light ends. The favorite style of Californian beaches and Hollywood stars becomes also very comfortable for everyday use in our busy life. This is the effect you adore while looking at the hair of your favorite stars: Drew Barrymore, Jessica Bale, Sandra Bullock, Selma Blair, Hilary Duff, and many others. To create the hair which looks as if it were bleached by the sun, the colorists use various techniques and create a variety of nuances, i.e. ombre, shatush, balayage, Californian highlights, etc. They allow to create soft iridescence of the natural colors as well as bright, contrasting combinations of any tonalities.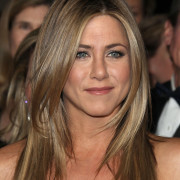 And for those of us, who cannot make a preference between the light and dark hair coloring palettes, I recommend the mixture of both, also known as brond hair, which is a combination of light and dark strands, so smooth, that it is impossible to determine, whether a girl, is a blonde or brunette. Jennifer Aniston demonstrates one of the most favorable brond styles in this season, as well as Jennifer Lopez, Julia Roberts, Sarah Jessica Parker and others. All these styles are quite versatile and can decorate any lover of natural and lifelike colors, to add impression of extra volume and shine to your hair. The main thing trick here is to pick the correct colors, perfect for your personality.
Those who are looking for something extraordinary in this season, may get inspired by Gwyneth Paltrow, Beyonce, Jessica Simpson, who demonstrate the reverse ombre. This can be achieved by adding darker tips to the light color hair. All of these modern techniques are complex and quite difficult to work with. They require colorist's professional knowledge, experience and good taste.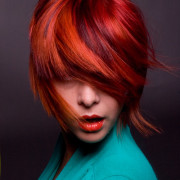 A spirit of the season is expressed perfectly in one of the songs of a Russian pop singer Alla Pugatchyova: "Autumn, redhead girlfriend!..". You may choose any color from copper to gold and scarlet in any combination on the scale and you will always be in the spotlight. And for good reason! After all, this color can only worn by bold, determined women, who are not afraid to show their sparkling personalities. From the other side, those who do not dare to break out and fire up in full, can always gleam with few reddish locks or glare.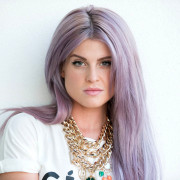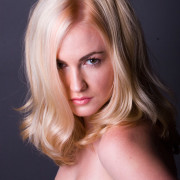 For blondes, very relevant in this season would be regrown roots effect created by adding a deeper shades to the basal part of the hair. Super fashionable palette for the blonds are beige-pink tones turning into pure soft pink. In addition, these colors can look very impressive if combined with the steel shades. Kelly Osbourne sets the tone for bold rebellious natures with blond hair, who prefer sophisticated blonde, consisting of a mixture of gray, blue and lavender shades.
For the lovers of bright colors there is an opportunity to express themselves in punk rock styles of 90s by adding to the hair few strands acid green, hot pink, or violet colors. This is a great chance to protest against monotony and boredom of everyday life. Or, if following Katy Perry, to go for extreme makeover and take everybody by surprise firing out your controversial and hasty temper.
Today's fashion offers to us unlimited opportunities for self-expression. You can be calm and restrained classic lady, fiery and passionate vamp woman, sweet, sexy and unpredictable and daring or reckless blonde rainbow girl. The main condition for changing your look is to select a correct color which would complement you, blend in with the color of your eyes and your skin tone. The whole look should emphasize your uniqueness and show your personality or one of the personalities of yours, which you feel like freeing at this particular moment.
And please remember: regardless of what color you prefer, my best advice would be to keep your hair healthy shine and silky. To do all of this, you would definitely need a helping hand of a highly professional hairdresser.
Please feel free to call us on 416-661-6327 and sign up for a free consultation.
Be healthy and live your life to the fullest!

Looking forward to meeting you,
Marina BOUKIN.
https://capricesalon.com/wp-content/uploads/2019/12/caprice_logo_transparent-300x133.png
0
0
Marina Boukin
https://capricesalon.com/wp-content/uploads/2019/12/caprice_logo_transparent-300x133.png
Marina Boukin
2020-01-11 16:10:21
2020-02-14 18:05:26
Hair colors of the Season