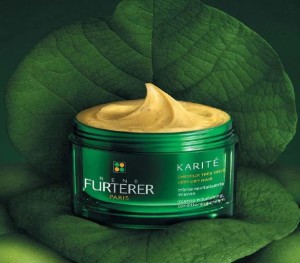 Let's admit it, we all want our hair to look good and healthy every day. In our attempt to keep those locks looking rich and fabulous, we sometimes end up with damaged hair.
A lot of over-the-counter hair products ranging from shampoos and conditioners to leave-in cream promises to make our hair looking smooth, silky, and photo-shoot-ready. Apart from these hair products, various available hair salon treatments guarantee breathtaking hair. But, by using just about any hair product available in the market and by availing of hair salon services without the sound advice of hair specialists, you might do more damage to your hair than improvement.
If the composition of the hair products you use and the chemicals in the hair salon treatments you avail are inappropriate for your hair type, damaging your hair is highly probable.
Thankfully, here at Caprice Hair Salon in Toronto, our expert hair specialists have the right experience and the suitable solutions, courtesy of Rene Furterer, for your damaged hair.
Treating damaged hair can be pretty complicated. As with any treatment or procedure, reactions and results vary among individuals. Some will respond immediately to the treatment while others will resist and will show results after a certain number of sessions. Even though solving damaged hair is risky, there is one product in the market that our salon trusts for years to repair your dry, damaged hair: the Rene Furterer Karité Complex line.
The Rene Furterer Karité hair products are composed of various plant extracts and essential oils that will treat your dry, damaged hair. Two of its essential ingredients are shea butter and shea oil. Composed of essential fatty acids and vitamins A and E, shea butter has quintessential abilities to nourish and regenerate hair. Meanwhile, shea oil, extracted from shea butter, doubles the power of the Karité line of products because of the higher concentration of the same essential fatty acids. Shea butter and oil together with other plant extracts and active ingredients guarantee to return the smoothness and silkiness of your hair.
Six hair products comprise the Rene Furterer Karité line.

First is the Karité intense nourishing oil, a pre-shampoo treatment.

Second is the Karité intense nourishing shampoo.

Third is the Karité intense nourishing mask, a conditioning mask that is used once a week for in-depth nourishment of your damaged hair.

Fourth is the Karité leave-in nourishing cream that can be applied to long, dry hair as frequently as possible to make it softer, shinier, and healthier.

Fifth is the Karité leave-in repairing serum, which can be used to treat damaged hair and protect it against split ends.

Last is the Karité intense overnight treatment (or Karité Nuit Capillaire). Overnight, this leave-in treatment nurtures and repairs your dry, damaged hair. Karité Nuit Capillaire can be used two to three times a week to intensify the nourishing effects of the other Karité hair products.
You need at least 3 products from the line to start treatment:
1. Distribute Intense Nourishing Oil into you hair. Please do not rub oil into the hair. Just spray it over damaged areas or entire hair.
2. Lets it penetrate into your hair (15-30 minutes more than enough).
3. Wash the hair with Karité Intense Nourishing Shampoo twice
4. Apply Karité Intense Nourishing Mask all over the hair and keep it for 5 – 10 if you have time.
5. Use of additional products from the line such as Karité Leave-In Nourishing Cream, Karité Leave-In Repairing Serum or Overnight Treatment definitely in asset.
The Rene Furterer Karité line of products promise to revive the health, smoothness, and silkiness of your dry, damaged hair. With the help of your specialists from our salon here in Toronto, the Karité Complex line of products will end the search for the ultimate solution to your dry, damaged hair.
P.S. Our best result was fixing harshly damaged models hair (bleach killed in another salon) for her next photoshoot just in two weeks with that amazing products.
If you in Toronto just come over our salon to buy those products. You may also order the products online through our webstore.
https://capricesalon.com/wp-content/uploads/2014/07/karite-complex.jpg
486
1680
Marina Boukin
https://capricesalon.com/wp-content/uploads/2019/12/caprice_logo_transparent-300x133.png
Marina Boukin
2014-07-12 17:04:31
2014-11-04 19:40:55
Treating damaged hair with Rene Furterer Karité Complex